Skip to content
Skip to navigation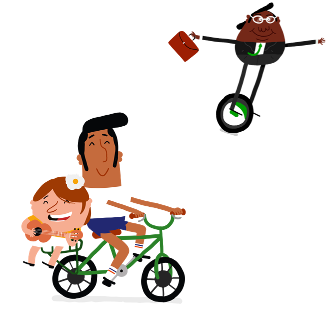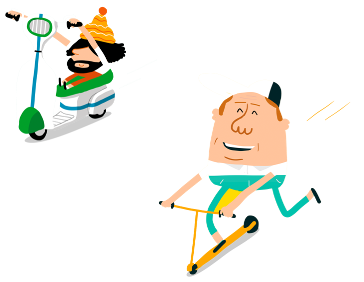 THERE ARE 1001 WAYS TO TRAVEL IN BRUSSELS EXCEPT IN A CAR THAT IS TOO POLLUTING
The implementation of the LEZ is a project that involves the collaboration of several administrations and stakeholders, including:
This website uses cookies.
Please agree to the use of non-essential cookies of LEZ.brussels.   Options and information
Strictly Necessary Cookies
Cookies strictly necessary for browsing

These cookies are essential to browse our website and use its functionalities. They cannot be disabled in our systems. They are placed on your terminal in response to what you are doing and that constitutes a service request, such as determining your privacy preferences, logging in (accessing secure areas of the website) or filling forms.

They make it possible to:

browse between different sections of websites;
fill in forms;
securely verify your identity before granting access to your personal data when a personal account has been created, including browsing between the secure areas of the website requiring authentication.

You can configure your internet browser to block cookies or to warn you about the existence of cookies. Should you later refuse those cookies, certain sections of the website or certain services will either not work properly or not work at all.

Functional cookies

Functional cookies, also known as 'functionality cookies', provide enhanced functionality and personalisation. They facilitate and analyse the operation of the website to make its use more pleasant and personalised by enabling the site to remember the choices you have made and providing you with more precise and personal characteristics.

More specifically, they make it possible to:

personalise services by remembering your preferences (your user name, language choice, currency, region where you are located, etc);
avoid having to reformulate your choices each time you visit the website (changes made by the user are retained, such as text size or font);
collect data communicated on online forms;
provide services that you have requested (like watching a video or leaving a comment on a blog);

These cookies are specific to the content management platform (WordPress, Drupal, Liferay, Craft CMS): a kind of software that can be described as the 'engine' of a website.

The data these cookies collect is anonymised and not capable of tracking your surfing behaviour on other websites.

If you block these cookies, all or part of our services may not function properly.
Optional Cookies
Analytical, performance and audience measurement cookies

These cookies collect information about how visitors use our website and, in particular, the frequency with which the website is visited and the users' behaviour while on it.
More specifically, these cookies enable us to compile statistics, for example, by counting the visits and determining the origin of the visitors so we can measure and improve the performance of our website and our services. These cookies help determine which pages are the most and the least popular and to see how visitors surf the website and use the services.
These cookies also monitor performance by signaling whether error messages are generated, how often this happens and in response to which actions.
The cookies do not collect information that can be used to identify visitors. Since the data collected by these cookies has already been aggregated, information remains anonymous. These cookies are, therefore, only intended to improve the functioning of the website.
The data collected by the cookies is aggregated. Consequently, if you disable them, we will not know when you visited our website or used the services and will not be able to monitor performance.

Targeting cookies

These cookies collect data relating to your browsing habits on the internet and your use of our services to provide you with advertising that is customised to your specific interests. They can also allow you to limit the number of times that you see an advertising message and help us evaluate the effectiveness of our advertising campaigns. Usually, they are installed by advertising networks with the permission of the website operator. These cookies remember visits to a website and share that information with other companies (e.g. advertising companies). These targeted cookies are often linked to the functionalities of the website provided by the partner company.

They make it possible to:

prevent you from being repeatedly confronted with the same advertising messages;
measure the effectiveness of our various communication actions or an advertising campaign;
personalise the advertising on our websites and other communication platforms.

The data is collected and shared with third parties to target certain types of audiences and propose optimising solutions to our administrations, publishers and possibly advertisers. No personal data is collected and an individual cannot be identified through the data that is collected.

Targeted cookies are based on the unique identification number of your browser and digital device on the internet (IP address). If you block these cookies you will continue to see advertisements. You will receive less targeted advertising.

Cookies from third-party websites

Cookies issued by third parties may be installed within (third party) applications built into our website or services, within advertising content (graphics, animations, videos, etc.) distributed via the advertising spaces built into our website. This is the case for the "Share" and "Like" buttons, from social networks such as "Facebook", "Twitter", "LinkedIn", "Viadeo", etc.
A social network that provides such an application button is likely to identify you, even if you did not use this button when you visited our website. Indeed, this type of button may allow a social network to track your browser activity on our website, simply because your social network account was active on your device (open session) while browsing.
The issue and use of cookies by third parties is subject to those third parties' privacy policies. We therefore have no control over social networks collecting information about your activity on their websites or services associated with the personal data they hold.
Please consult these social networks' privacy policies to learn about the purpose, including advertising, of the browser information they may collect through these application buttons. These protection policies must allow you to make choices on these social networks by setting up your user accounts for each network.
We remind you that you can, at any time, simply and free of charge, refuse the registration of cookies on your device so that neither we nor our partners collect information using cookies.
More about privacy